Are Facebook pages the same as websites? If a small business has a Facebook page, does the business also need a web presence?
While it is important to have a Facebook page as a small business or nonprofit, a Facebook page alone won't give you full online exposure, nor does it satisfy the need for professionalism. It's important to remember that Facebook is still social media, and social media essentially lives in its own online world.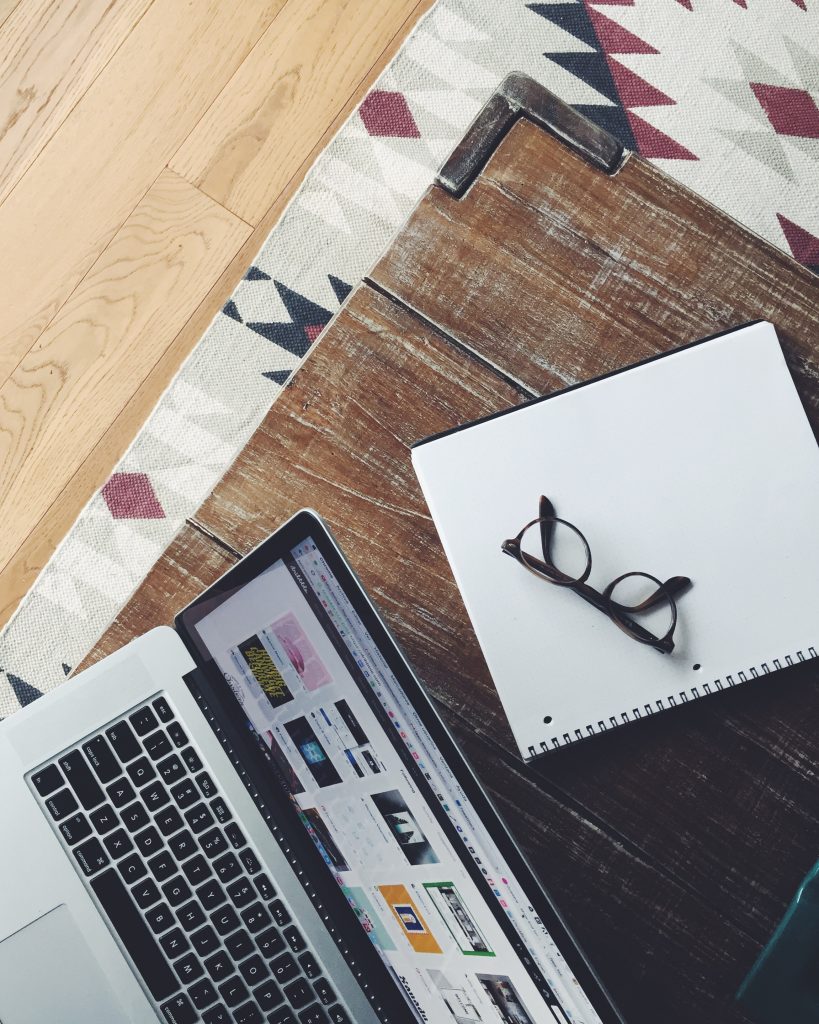 Facebook is social media.
Social media exists to produce immediate connection and networking, and it can often fall short in efficiently cataloging information.
For example, if all you had was an Instagram account, all people would you know about you is the most recent post you shared or that they happened to stumble upon. In the same way, though Facebook has some static pages, it's primary purpose is for momentary connectivity; a website's primary purpose is to act as a central online hub.
Your Facebook page is like a newsletter, while your website is your store's front window.
But even more important than Facebook pages falling short of a website's purpose, relying on Facebook to satisfy your online presence is sloppy. Here's why your small business or nonprofit needs a website:
1. Visibility
In order for customers or clients to recognize you as the place to find a specific product or service in your area, it's crucial that your organization come up first when people search for you online. To do that, having a website is essential.
The search engine world demands that businesses have websites.
To control how your small business or nonprofit shows up in a search engine (or quite frankly, to make sure that it shows up at all), you must have a way of communicating with search engines like Google or Bing that you produce consistent and quality content.

Search engines determine what information is valuable through an algorithm, and thus, they control which information, if any, is circulating about your business. In order to let Google know you're a real, active organization, it's important that your site be optimized for Google's requirements (aka "search engine optimization" or SEO).
SEO includes managing keywords in your content, utilizing photos and media throughout your site, frequently updating your website with fresh and useful material, and more.

In order to optimize your website, you must first have a website. If you want Google to label your small business or nonprofit as an authority in your industry, a Facebook page alone won't do.
2. Credibility
Google's not the only one you need to convince of your credibility.
Just as quality content and graphics on social media adds clout to your business, so does a professionally designed website that matches your brand and style.
We have a little secret for you: You don't have to be a big business to look like a big business.
When you invest in a quality, current website, the credibility of your business immediately goes up. For potential customers or clients to trust your product, it's important to represent it well, and a notable website is an easy way to do just that.

You don't have to be a large corporation to be professional.
If you need help building a new business website, refreshing your current website, or optimizing your site for search engines, we're here for you! Contact us today, or check out some of our services and work.
If you missed Marketing Myth #1, you can read it here.